Light-level geolocator data from Fork-tailed Flycatchers (Tyrannus s. savana) breeding in central Brazil indicate that some flycatchers spend a month (late January to mid-February) in southwestern Brazil, before migrating to northern South America to overwinter (unpub. data). So, from 6-12 February, 2016, Andre Guaraldo and Alex Jahn searched for Fork-tailed Flycatchers in the state of Mato Grosso do Sul in southwestern Brazil, hoping to find a roost at which they could be captured. After four days on the road and about 1800 km traversed, a roost was spotted south of the town of Dourados, at Fazenda Ribalta. Much of the landscape is covered by fields of soybeans, but this ranch has several bamboo groves in which at least 100 flycatchers roost at this time of year. We managed to catch 4 individuals (two adults and two hatch-year flycatchers). One of the adults was molting the first primary feather on each wing (see figure), supporting the idea that at least some Fork-tailed Flycatchers stopover in this part of the continent to begin their molt before heading to the wintering grounds in the grasslands of the Orinoco Basin (Colombia and Venezuela), where they complete the molt.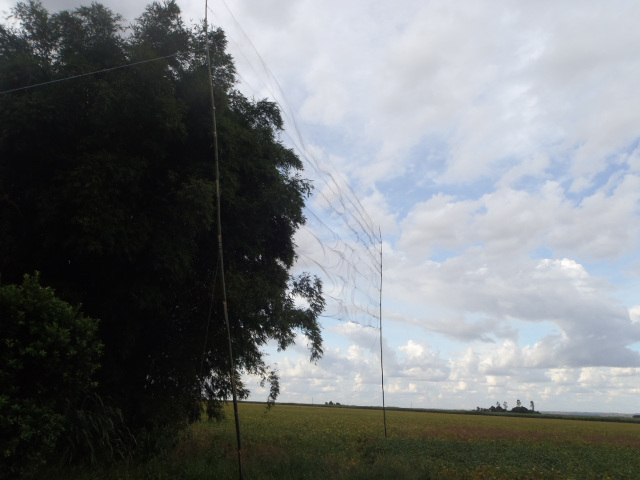 Tall mist net set up next to a bamboo grove where migratory Fork-tailed Flycatchers (Tyrannus s. savana) roost in Feb 2016.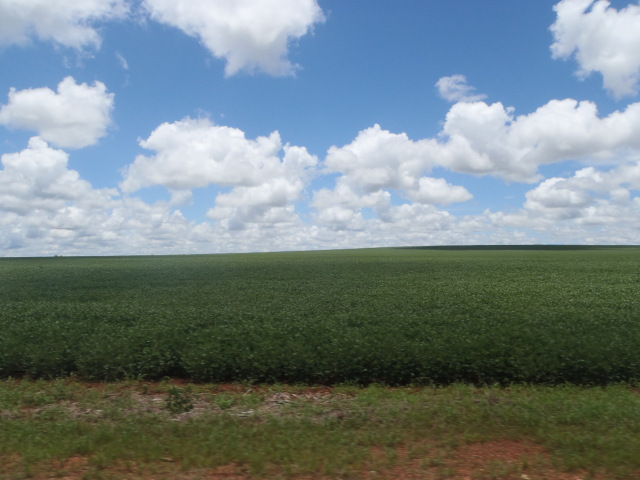 Soybean field in Mato Grosso do Sul, Brazil.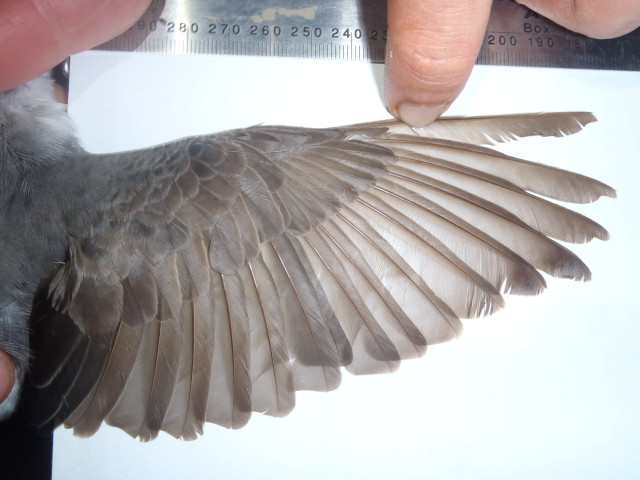 Wing of female migratory Fork-tailed Flycatcher (Tyrannus s. savana) captured at Fazenda Ribalta, Mato Grosso do Sul (Feb. 2016). Note molting feather (First primary).
.