Welcome to the new AFO website.  We've not only redesigned the look of AFO's home on the internet but have created a number of features that will hopefully better connect our membership.  You'll notice that a variety of social media applications have been integrated into the site.  Follow updates from our members via Twitter, Facebook, LinkedIn, and Instagram.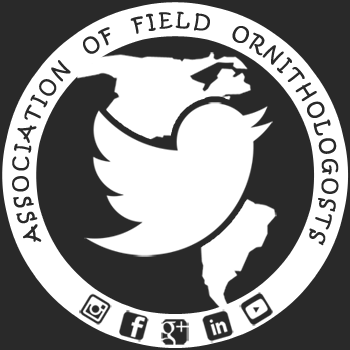 One of the things that we are most exited about is this blog feature.  Through our blog, AFO members will regularly post articles highlighting research efforts, conservation news, meeting and workshop announcements, student information, technology tid-bits, job announcements, and more! If you would like to contribute to our blog, please contact us to learn more.
The AFO was one of the first societies to offer a full website in both English and Spanish.  To continue to reach our diverse membership, we will be continuing to provide material in both languages.  Additionally, we are making all content available in Portuguese.  Some pages are still being translated as of this blog post, but soon visitors will be able to quickly switch between each of the three languages on our site via the click of a button.
Lastly, we've done our best to optimize the website for viewing on a variety of devices including smart phones and tablets.  We hope that you enjoy the new website, and visit often!