Applying structure-from-motion habitat reconstruction and GIS terrain analysis to test hypotheses about nest-site selection by shorebirds
Ground-nesting shorebirds in the tundra face the challenge of selecting a suitable location to raise their young while avoiding depredation. At our study site in Qaqsauq-tuuq (East Bay) Migratory Bird Sanctuary on Southampton Island,Nunavut, Canada, the main predators of nesting shorebirds are Arctic foxes (Vulpes lagopus). White-rumped Sandpipers (Calidris fuscicollis) are small, Arctic-breeding shorebirds that nest primarily in wet-sedge meadows and, like many other ground-nesting birds, rely on their cryptic colouration to conceal themselves when on the nest. However, camouflage alone does not provide sufficient safety – these birds are also thought to use the microtopography to aid in concealing their nests. Features that can be considered microtopography include small hummocks – mounds of soil that are ubiquitous across the landscape – as well as rocks and the overall slope of the terrain. The objectives of our study were twofold: (1) to determine if and how these features influenced the nest-site selection by White-rumped Sandpiper and (2) to assess the efficacy of applying modern techniques of aerial survey to study these features.

Studying microtopography is a challenge due to the sheer number of relevant features and their small size. All of our work studying microtopography around nest sites was delayed until our nest monitoring had determined that the nest was no longer in use, that way we could be sure that our presence was not going to attract any predators. For each nest, we identified an unused site by generating a random bearing on a compass while standing at the nest cup and then surveyed the point 5 m from the nest at that bearing. Unused sites were assumed to be within breeding territories and therefore potentially available to females so were considered paired. We employed two techniques for studying microtopography: a manual measurement and a measurement using a UAV – or drone. The manual measurement (called Relative Height) used a ruler and a compass clinometer to measure the height of 4 of the tallest hummocks within 1m around the nest – a process very similar to estimating tree height. The UAV was used to conduct low-altitude photo surveys of each nest site, which were later processed a software called Pix4D in a structure-from-motion (SfM) habitat reconstruction. SfM is, essentially, a computer process that identifies features in an image, re-identifies those same features in images from different angles, and uses those different perspectives to create a reconstruction of the subject. The outcome was impressive; SfM has been widely used previously, but not on a subject of such minute detail, and we were happy to see that it captured features down to the sub-centimetre level. These reconstructions were then analysed in ArcGIS, where three different terrain roughness indices were calculated to compare surface roughness between sites.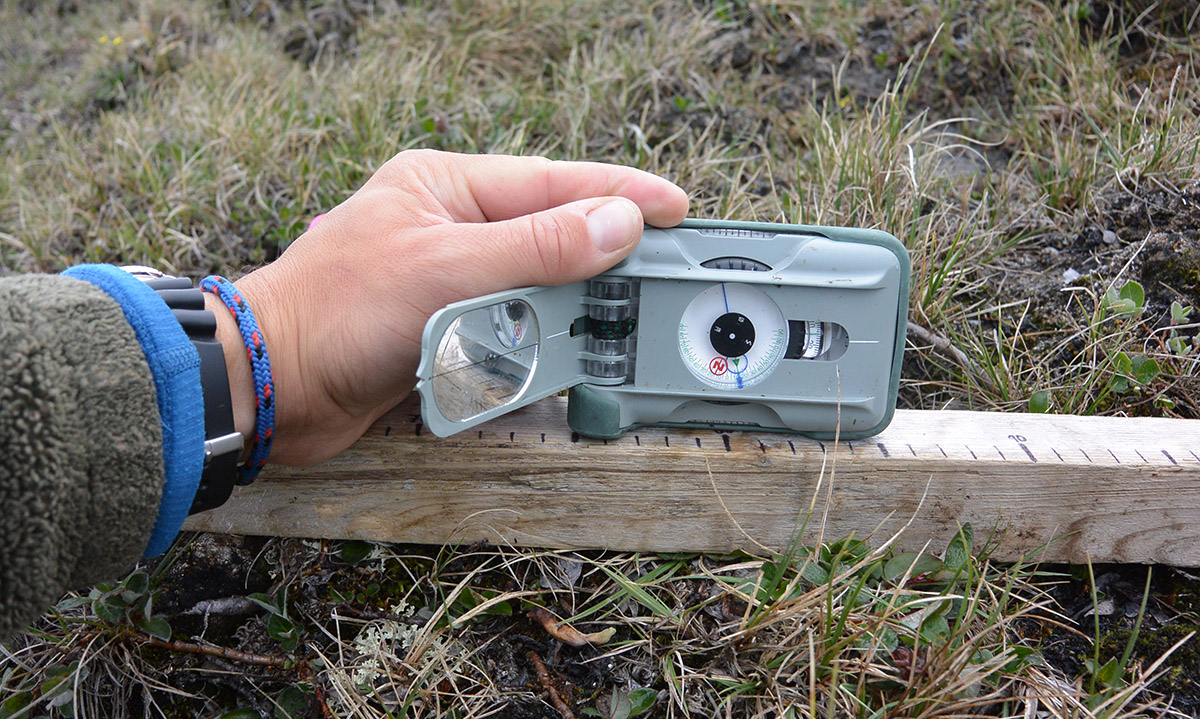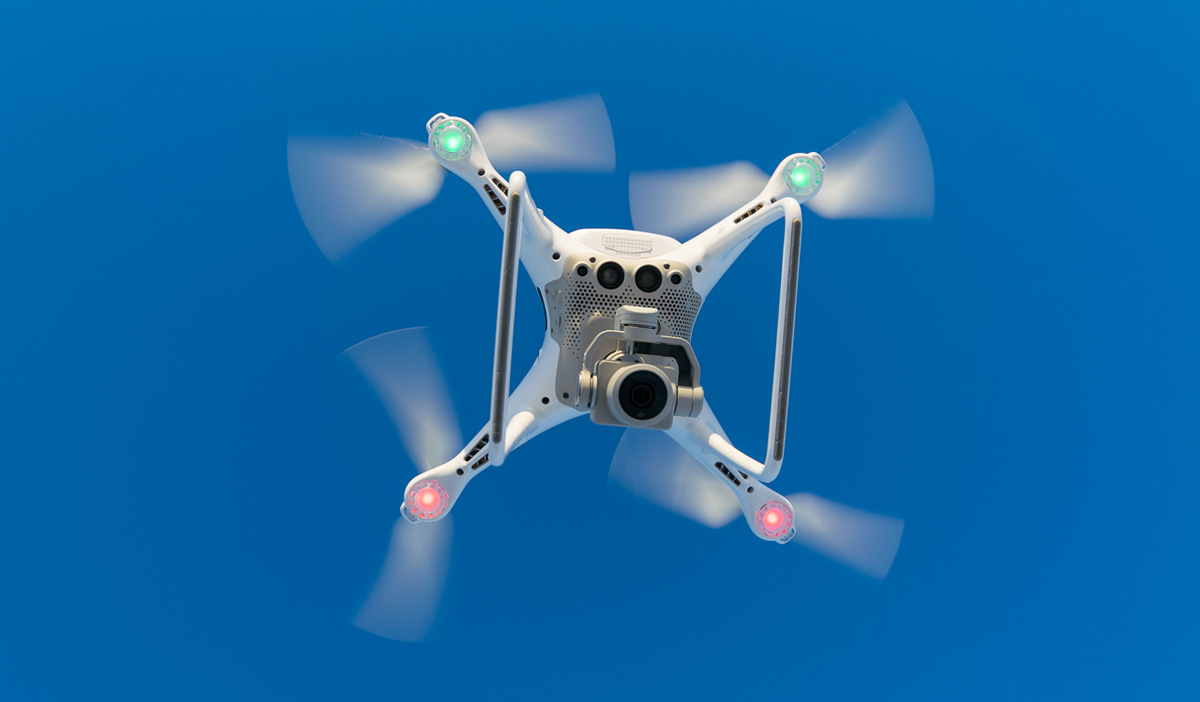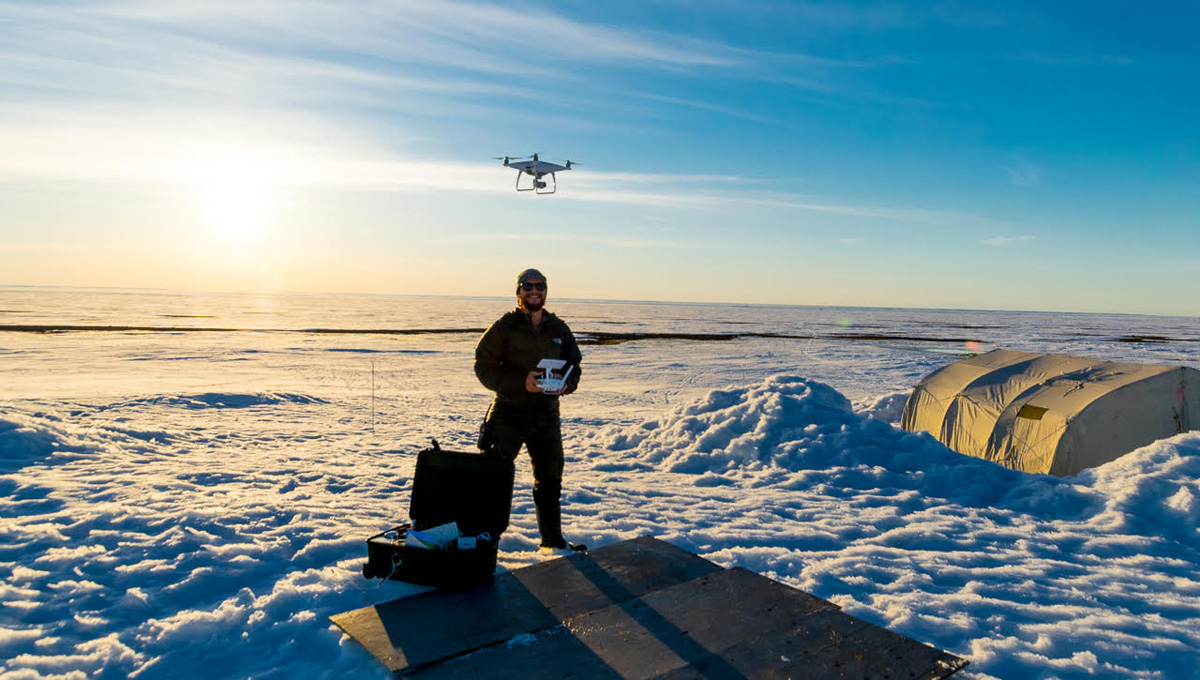 Before collecting and analysing the data, we had hypothesized that White-rumped Sandpiper would select nest sites with more microtopography and higher surface roughness to provide greater visual concealment from predators. What the data revealed, however, was the opposite – sites with lower microtopography were preferred for use as nest sites. This was initially puzzling, but a look through the literature provided a number of examples of arctic-breeding birds that also made that choice: Pied Oystercatchers (Haematopus longirostris, Lauro and Nol 1995) and Snowy Plovers (Charadrius nivosus, Muir and Colwell 2010). The selection being made by these birds is not for increased concealment, it is instead for increased field of view from the nest.
The benefits of an unimpeded view from the nest are clear in the behaviour of White-rumped Sandpiper in reaction to an approaching threat (whether predator or researcher): when threatened, female sandpipers flush from nests and often fly several meters to perform "broken wing" or "rodent run" distraction displays, with the intent of drawing the predator away from nests. To do this successfully would require that the bird be able to see and assess a threat before action is required. Furthermore, concealment of the nest may be obtained through camouflage and the selection of sites with sufficient vegetation to provide a screen of cover. Vegetation is a preferable source of concealment because it is relatively transparent. Think of a city bus window, with an ad printed on perforated material. To passersby at a distance, the window is completely obscured while the passengers are able to see through the ad with relative ease. This type of one-way concealment provides the best of both worlds, whereas concealment from hummocks and other solid structures would render both the predator and the bird blind.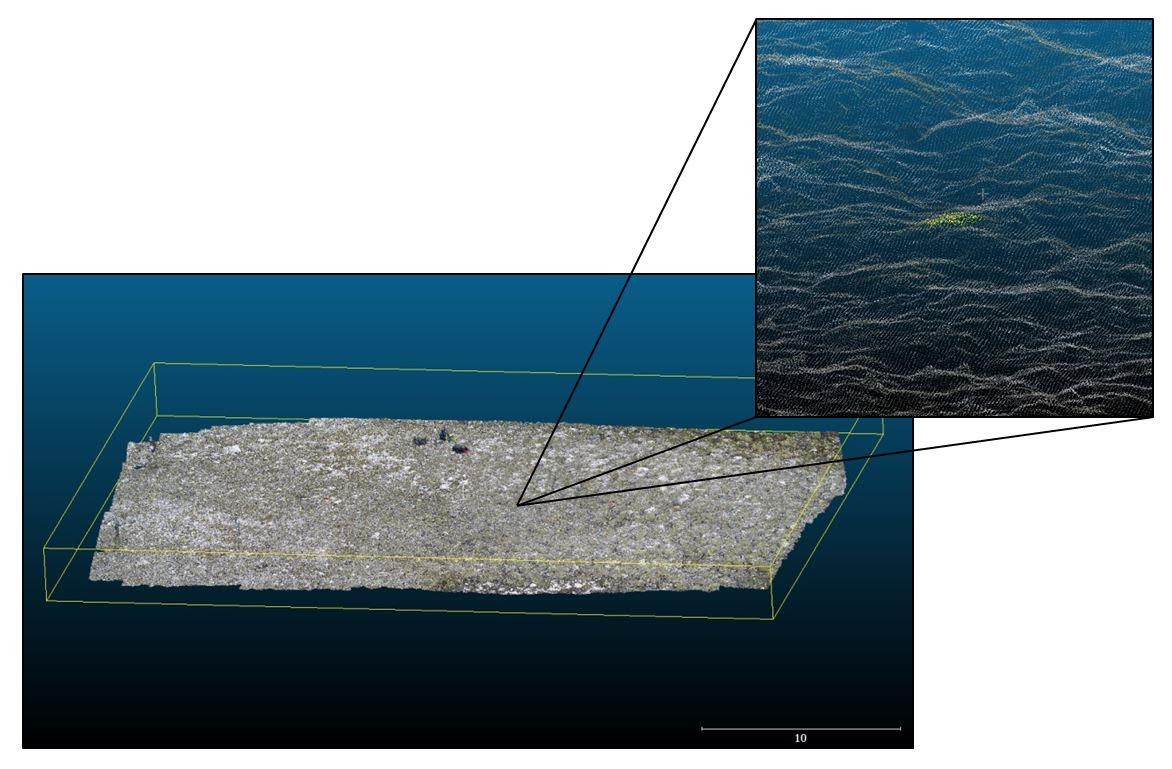 We found that the use of a UAV and SfM to study microtopography was an effective, efficient, and accurate platform. There are multiple advantages to using this technique instead of traditional methods: (1) it is able to assess the totality of a nesting area or study site instead of a few hummocks done by hand, (2) following protocols of image quality, weather conditions, and survey altitude, comparable results may be obtained between individual researchers and study sites, (3) aerial surveys can be used to study many other features of the study site, including: biomass, thermal imaging, slope, habitat classification, and more.
This research was recently published in the Journal of Field Ornithology:
Korne, N., S. A. Flemming, P. A. Smith, and E. Nol. 2020.  Applying structure‐from‐motion habitat reconstruction and GIS terrain analysis to test hypotheses about nest‐site selection by shorebirds. Journal of Field Ornithology 91:421-432. https://doi.org/10.1111/jofo.12351
Guest post by:
Noah Korne
Biology Department
Trent University
Applying structure-from-motion habitat reconstruction and GIS terrain analysis to test hypotheses about nest-site selection by shorebirds