Conventional and network analyses of song organization and complexity in northern House Wrens (Troglodytes aedon parkmanii)
One important enduring issue in birdsong research concerns the functional value of song diversity. There is particular interest in how species with large song type repertoires display that diversity over time. We studied this issue in northern House Wrens (Troglodytes aedon parkmanii) which are known for exceptionally large repertoires of different song types numbering in the hundreds for individual males. We used a sample of 43,000+ songs recorded from protracted bouts of singing by 10 male House Wrens and analysed several conventional measures of song production. We also introduced a novel set of metrics from network theory to quantify in greater detail than has been done previously just how variable the many song types in a male's repertoire could be and thus how variably-structured their protracted sequences of singing could be.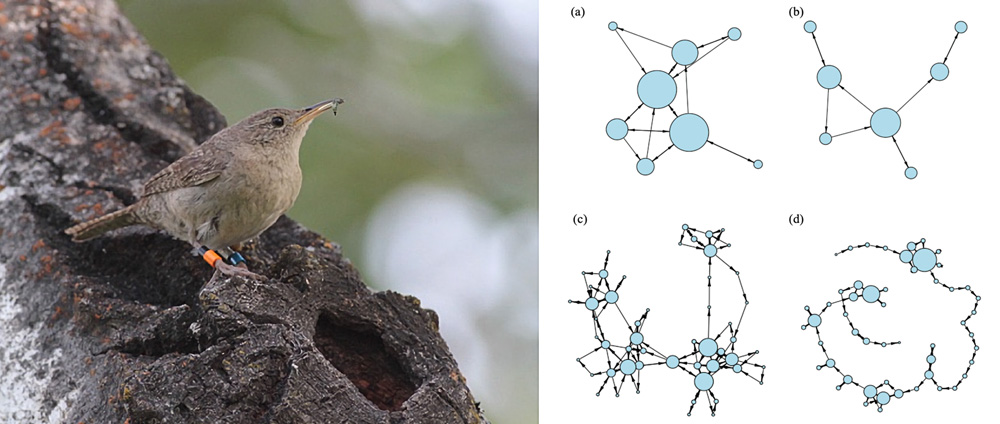 Males produced more and longer songs, at shorter intervals, containing more syllables and more unique syllable and song types, compared to after pairing and early in the morning. These patterns are consistent with the hypothesis that song diversity functions in mate attraction and possibly also in territory signalling. Network metrics revealed considerable variation in song sequencing, but this variation was not significantly related to either breeding stage or time of day. Most song types in a male's repertoire connected to only a few other song types and a relatively small proportion of all of the transitions that could occur between different song types actually occurred. So, much of the variety in song sequencing that was possible with males' large song repertoires was not realized. The latter network findings highlight an important paradox for future research on this and other species with large song repertoires – namely what are the possibilities for, or limitations on, real-time display of song type diversity in species with large song repertoires?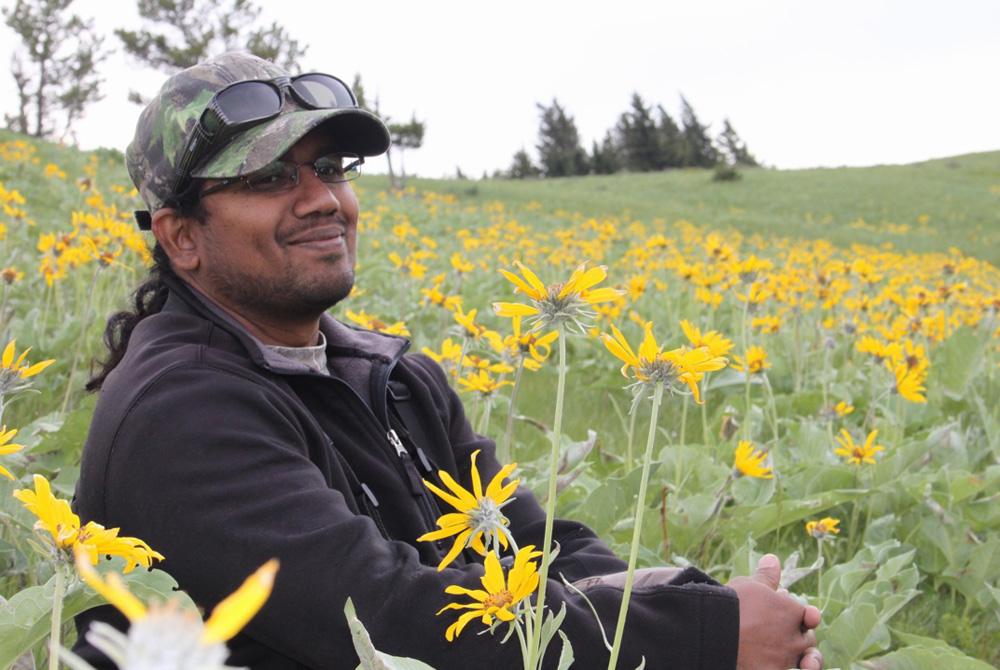 The research was recently published in the Journal of Field Ornithology:
Kaluthota, C., D. Logue, and D. Rendall. 2020. Conventional and network analyses of song organization and complexity in northern House Wrens (Troglodytes aedon parkmanii). Journal of Field Ornitholology. https://doi.org/10.1111/jofo.12347
Guest post by:
Chinthaka Kaluthota, David Logue, and Drew Rendall
Behaviour and Evolution Research Group
Department of Psychology, University of Lethbridge
Lethbridge, Alberta, T1K 3M4 Canada
Conventional and network analyses of song organization and complexity in northern House Wrens