Grad student experience from a Latin American Bergstrom awardee
Click here to view the article in Spanish
I could come up with a long and boring lecture picturing how my 5-year PhD came together. Opposite to that, the picture of the second semester of 2017 perfectly describes a much more exciting and decisive turning point. I hope it will shed light to disoriented students from the southern cone, same as I was back in the day. While setting up for a decisive fieldwork season I realized funding was really necessary. And in typical PhD student fashion, this was not my only concern: I was processing the very first preliminary results of my PhD which would be presented at the local Reunion Argentina de Ornitología, held by Aves Argentinas (AA). Unlike the previous editions of this meeting, this time it would be in Iguazú. My surprise and excitement did not finish there as I realized this congress was held in collaboration with the Sociedade Brasileira de Ornitologia from Brazil and the Association of Field Ornithologists from USA, giving rise to the Ornithological Congress of the Americas (OCA). Things could not get any better: I would travel to an amazing city and ornithologists from the Americas would be present with big chances for networking. My eagerness bumped into a wall when I realized the costs of travelling through half of my country, and accommodation in Iguazú, were not modest. By no means am I implying it was expensive. You can't expect such an event to be cheap, considering the organization needed to host 540 ornithologists from 14 countries, in one of the most touristic (and beautiful) sites of Argentina. I rapidly got together with all the undergrad and grad students from my Lab and we started projecting how our roadtrip was going to be funded and getting costs minimized.
During our meticulous planning, we found that the AFO and AA travel grants could cover almost all the costs we had. While we were preparing our proposals, a friend of mine (now Dr Ramiro Arrieta) told me that besides the travel grants for attending conferences; AFO had an award destined to students aimed at providing financial support for field studies. This got my immediate attention, as opportunities for grad students to get their own funding in our country are REALLY rare (which by the way was facing the beginning of a harsh economic crisis). This award was the first great opportunity for me, so started brainstorming ideas for the application with my advisor. One chapter of my PhD thesis consisted in analyzing the kin relationships of social-breeding groups of the Greyish Baywing (Agelaioides badius), a small Neotropical Icterid. Gathering the data implied not only extensive mist-netting to capture as many individuals of this cooperative species as possible, but also heavy lab work in extracting DNA and sequencing it. In a characteristic grad-student multitasking exercise I came up with the poster to be presented at the OCA, an expanded abstract for it in order to get the AA registration grant, and applied to the Bergstrom Award so as to fund the most ambitious chapter of my PhD thesis. To my fortune, and the rest of my Lab mates' fortune, we got the needed grants to travel to Iguazú, fuelling our engines to finish and perfect our oral and poster presentations. The meeting point for our trip to Iguazú was the Facultad de Ciencias Exactas y Naturales of Universidad de Buenos Aires (our alma mater) at 4:00 am, as a long roadtrip of 1268 km awaited us. After heading north and travelling through half of our country, we finally arrived and experienced an outstanding conference, with brilliant presentations and extensive networking. Hard work paid off, as two lab members (one being myself) got presentation awards concluding an unforgettable experience.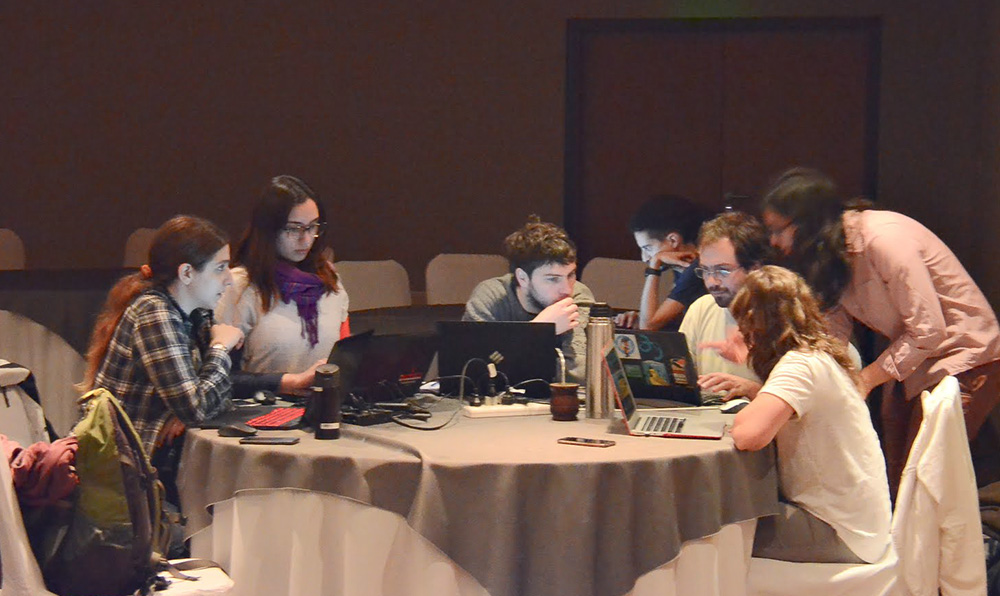 Back in the Lab, I was welcomed by wonderful news as I obtained one of the 2017 Latin American Bergstrom Awards! The so-needed funding appeared, and we increased our mist-net/ringing and DNA extraction supplies. After a hard fieldwork season, I obtained 217 blood samples which were processed in mid-2018 at the Cornell Lab of Ornithology following a ddRAD protocol sequencing ~400 polymorphic sites (a.k.a. "SNPs"). With an intensive 2019, full of code running and academic writing, I finally obtained my PhD degree in April 2020, and a series of manuscripts that came out of it are being finished during this pandemic year. The long way to getting the degree is full of effort, hard work and times of sorrow where at times the path seems to disappear, and it is really difficult to find the way. However, key moments of inspiration help in finding the way and getting momentum to break the wall which blocks our objectives. By far, obtaining the Bergstrom award was one of those key moments. Applying to the Bergstrom award not only helped me in getting (good) money for my research, but also set an early challenge in organizing ideas long before starting the fieldwork. In the past few years, I got to know few chances of funding opportunities in local competitions, where Aves Argentinas took an important leap this year. I hope my story inspires young and curious students who are starting new research lines in their Labs which collaterally force them to scarce funding. The Neotropics are full of ambitious projects, too new and raw to be funded by big international associations, but too unique and unparalleled to be left behind by shortage of resources.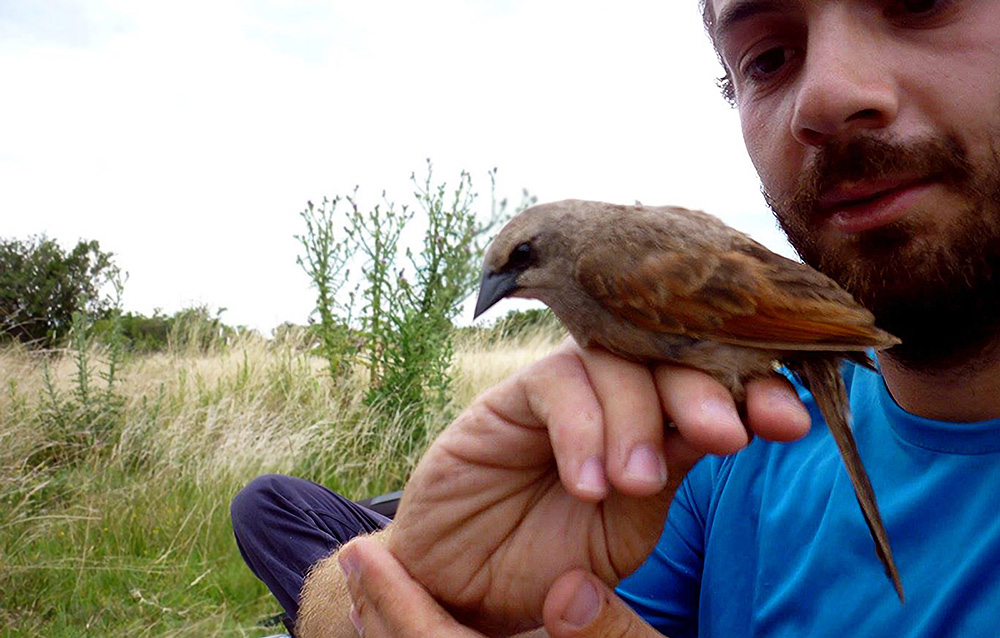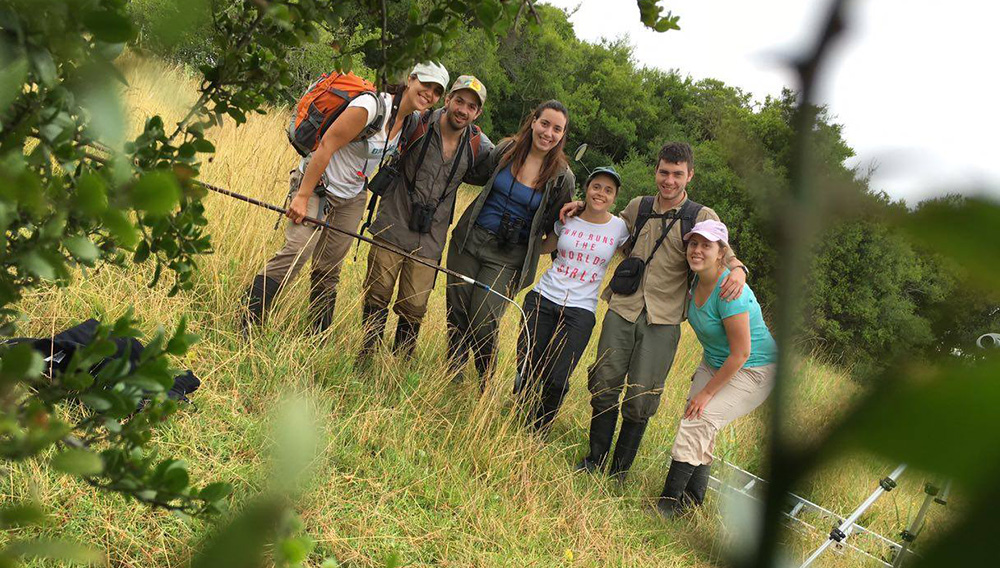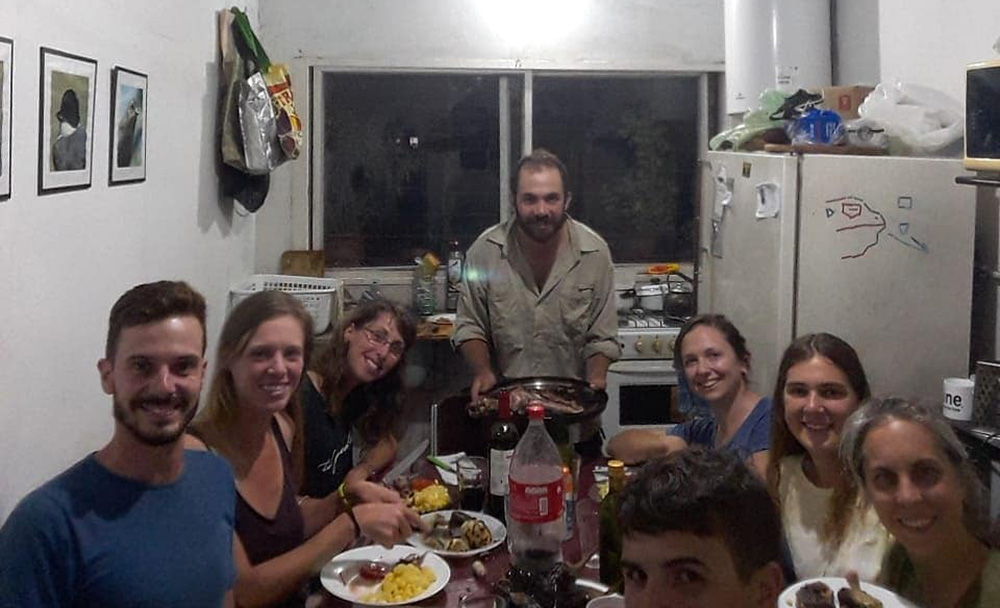 Guest post by:
Dr. Juan Manuel Rojas Ripari
Laboratorio de Ecología y Comportamiento Animal
Departamento de Ecología, Genética y Evolución – IEGEBA
Facultad de Ciencias Exactas y Naturales
Universidad de Buenos Aires
Grad student experience from a Latin American Bergstrom awardee