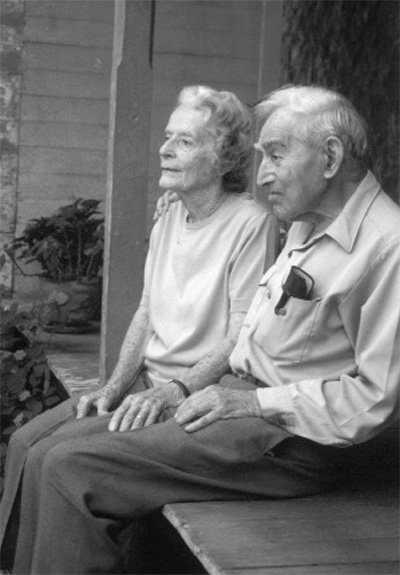 The Pamela and Alexander F. Skutch Research Grant supports minimally invasive research into the life histories, especially social relations and reproduction, of little known birds of the continental Neotropics, including Trinidad and Tobago.
This grant is supported by a fund that was established by Dr. and Mrs. Skutch following the joint meeting of the Association of Field Ornithologists, Asociacion Ornitologica de Costa Rica, and the American Birding Association in San Jose, Costa Rica, in 1997. At that meeting, Dr. Skutch was honored by AFO for more than sixty years of contributions to Neotropical ornithology.
Dr. Skutch is known for his hundreds of scientific papers and more than forty books, which focused on the behavior and life histories of birds. His intention in establishing the Skutch Fund was to support the kind of research to which he devoted his life, and especially, to encourage studies by people who live in the Neotropics. For this reason, preference will be given to Neotropical-based applicants proposing research projects that involves a substantial amount of observation of birds in the field.
---
Eligibility
The Association of Field Ornithologists welcomes applications for funding from avocational or professional ornithologists of any nationality. Preference will be given to applicants that have had some previous experience with the geographic region (and if possible, the specific locality) as well as the bird species involved in the proposed study. Applicants and/or their primary research supervisor must be members of the Association of Field Ornithologists (prior to the application deadline) to be eligible for a grant. To become a member of the AFO, please visit our membership portal.
Preference will be given to applicants proposing studies that are expected to produce results that can be published in peer-reviewed scientific journals. All awardees are encouraged to consider publishing at least some of their findings in the Journal of Field Ornithology. In addition, publication of less technical accounts in popular magazines or books is encouraged. Awardees are also strongly encouraged to present the results of their research at an annual meeting of the Association of Field Ornithologists. Awardees can apply to the AFO for assistance with travel expenses.
Frequency and value
One award of up to $10,000 US is offered annually.
Applying for a grant
Applications may be submitted in English, Spanish, or Portuguese. Applications are due each year by 15 July. Application requirements are described in detail in the Skutch Grant Application Form (MS Word or PDF). En español (MS Word o PDF). Em português (MS Word ou PDF).
You can now apply online!
Deadlines for receipt of applications
15 July.
Please direct any questions you may have about the awards or application process to Elissa Landre.
Review of applications
Applications are reviewed and scored by professional ornithologists from throughout North, Central and South America. Reviewers are instructed to consider the following in scoring proposals:
Degree to which proposed research meets the criteria for a Skutch Grant – Skutch Grants are intended to support field research on the life histories of little-known birds of the Neotropics. As such, all else being equal, studies that involve extensive field work to increase knowledge and understanding of avian life histories, ecology, behavior, and conservation should be rated higher than proposals in which, for example, the field work component is limited to collecting blood or tissue samples for analysis in the laboratory. In addition, preference will be given to research that is non-invasive and emphasizing "pure" observation in accord with Dr. Skutch's expressed wishes.
Significance of the proposed research – Are the questions being asked relevant and important? Are the results likely to advance our knowledge of Neotropical avian biology and/or have important applications to avian conservation and management? Will the results be publishable?
Quality of the proposed research – Is the research well-designed, i.e., are the methods appropriate to answering the questions being asked? Are facilities adequate to complete the study? Are sample sizes adequate? Has the applicant considered how their data will be analyzed and do proposed analyses seem appropriate?
Quality of the proposal itself – Does the proposal contain all required/critical elements? Is the proposal well-written and easy to comprehend? Is the proposal largely free of grammatical errors and does it appear to have been carefully proof-read? Attention to quality and detail when preparing the proposal suggests that there will be attention to quality and detail when completing the research (both from the applicant and supervisors).
---
Previous Grant Recipients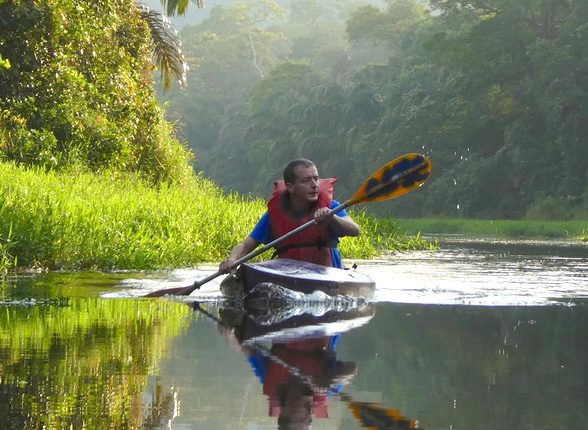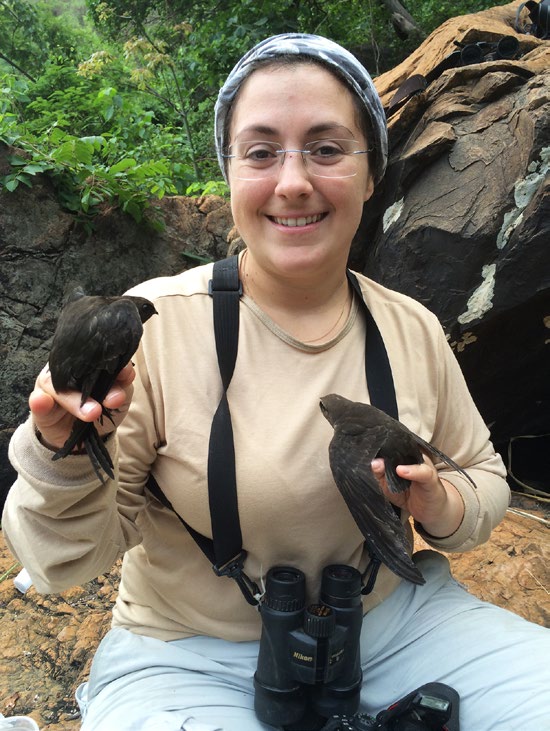 2022: Tobias Nicolas Rojas – Cambios en la dieta de aves frugívoras en un gradiente de disturbio: entendiendo procesos para conserver funciones (Changes in the diet of frugivorous birds across a disturbance gradient: understanding processes to conserve functions)
2021: Esther Vallejo – Autumn raptor migration monitoring and conservation initiative in central Colombia
2020: Santiago David Rivera, University of British Columbia – Life-history traits and breeding strategies of tropical high elevation species in the Eastern Andes of Colombia
2019: Greg Davies, Marsupialism, nesting biology, and spatial deployment in the Sungrebe Heliornis fulica (Aves: Gruiformes: Heliornithidae). You can read more about Greg's work on our blog.
2018: Sergio Chaparro-Herrera, Ecología y conservación del Gorrión-Montes Paisa (Atlapetes blancae) en el norte de Antioquia-Colombia
2018: Sandra Cuadros, Distribution update, habitat use and conservation status assessment of the Grey-bellied Comet (Taphrolesbia griseiventris)
2017: Felicity Newell, Peru, In Search of 'Tropical Spring': Does Variation in Tropical Montane Microclimate Shift Breeding Seasons Through Rainfall-Induced Increases in Food Abundance?
2016: Nils Navarro, Cuba to search for the Cuban endemic Zapata Rail
2015: Renata Biancalana, Brazil to study cypseloidine swifts
2014: Dr. Rodrigo W. Soria Auza, Bolivia, to study habitat availability and reproductive biology of the Palkachupa Cotinga to assess its conservation status and guide habitat restoration efforts
2013: Pablo Toledo-Monsonis, Estudio del Estatus Actual y Éxito Reproductivo de La Colonia de Garza Agami (Agamia agami) Del Lago Cocococha, Reserva Nacional de Tambopata, Perú
2012: Roni Martinez, Belize, to study the Breeding Biology of the Enigmatic Solitary Eagle Harpyhaliaetus solitarius.
2011: Sergio Nolazco, Peru, for a study entitled: Aspectos ecológicos y biológicos de la especie endémica y en peligro cortarrama peruana (Phytotoma raimondii) (Peruvian Plantcutter): información crucial para su conservación.
2010: Gustavo Londono, Peru, for a study entitled: How does avian nesting behavior change along an Andean altitudinal gradient?
2009: Noemi Esther Huanca Llanos, Breeding biology and habitat use of the endangered endemic Cochabamba Mountain-finch (Poospiza garleppi); Biología reproductiva y uso de hábitat de la endémica y en peligro Cochabamba Mountain Finch (Poospiza garleppi)
2008: Juan Ignacio Areta, Argentina, for a study entitled: Aves especialistas en semillas de bambú: historia natural de Claravis godefrida, Sporophila falcirostris, Sporophila frontalis y Tiaris fuliginosus durante una floración de la Takuarusu (Guadua chacoensis)
2007: Mieko Kanegae, Brazil, to study Habitat use and population size of endemic and threatened birds of Cerrado in the Ecological Station of Itirapina, Southeastern Brazil.
2007: Sandra V. Valderrama, Colombia, to study the Natural History and Landscape Influence on Vocal Variation of a Critically Endangered Songbird, Niceforo's Wren (Thryothorus nicefori)
2006: Ursula Valdez, Peru, to study Ecology of forest-falcons (Micrastur) in Amazonian rainforest of southeast Peru
2005: Harold Greeney, Ecuador, to study the behavior and reproductive biology of little known montane passerines in eastern Ecuador
2004: Carlos Humberto Pereira de Oliveira, Brazil, to study the behavior and reproductive biology of the Restinga Antwren (Formicivora littoralis)
2003: Sandra Victoria Rojas Nossa, Universidad Nacional de Colombia, to study the ecology of a community of Andean Flowerpiercers (Diglossa and Diglossopis)
2002: Juan Diaz Alvan, Peru, to study the behavior of the recently described Antwren (Percnostola arenarum)