In the hot seat: Mexican Spotted Owl habitat could dry up in the face of climate change
Global climate change represents a growing conservation threat, but our understanding of the effects of climate change remains limited for most species. Understanding these effects may be particularly important for species that are already threatened by other factors, because climate change may interact synergistically with those factors. One such species is the threatened Mexican Spotted Owl (Strix occidentalis lucida). These owls frequently nest and roost in late seral forests featuring high canopy cover, and these forests are threatened by increases in the extent and severity of fires in a warmer and drier climate. They also appear to be relatively intolerant of high temperatures. They are heavily feathered for a temperate zone owl, with feathers extending to the toes, which reduces their ability to dissipate heat through their extremities.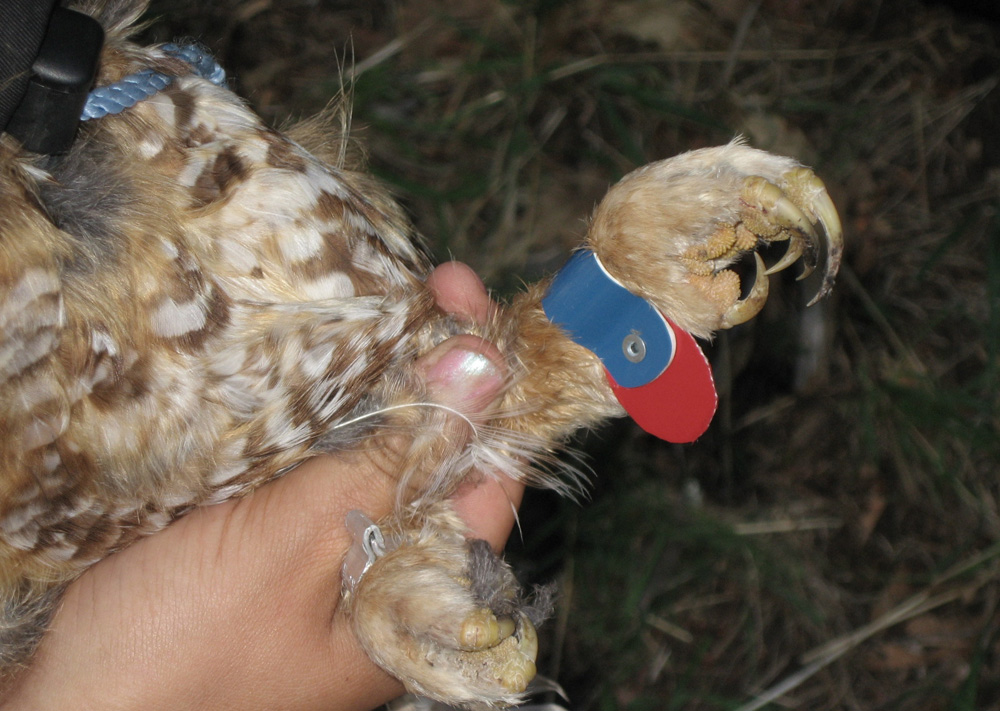 New research recently published in the Journal of Field Ornithology evaluated potential effects of climate change on the threatened Mexican Spotted Owl in high-elevation mixed-conifer forests in the Sacramento Mountains of New Mexico from 2005 to 2010. We used temperature data from weather stations in Mexican Spotted Owl habitat and precipitation data from the National Weather Service to quantify the annual climate cycle for this area, coupled these data with previously developed equations in the literature to estimate annual cycles in resting metabolic rate and evaporative water loss, and evaluated potential effects of warming climate on these parameters. Annual weather in this high-elevation study area was characterized by cold, dry winters, warmer and dry springs, warm and wet summers, and cool and relatively wet falls. Under the current climate regime, owls in this area were not predicted to experience heat stress, but rather expended energy to thermoregulate at low temperatures.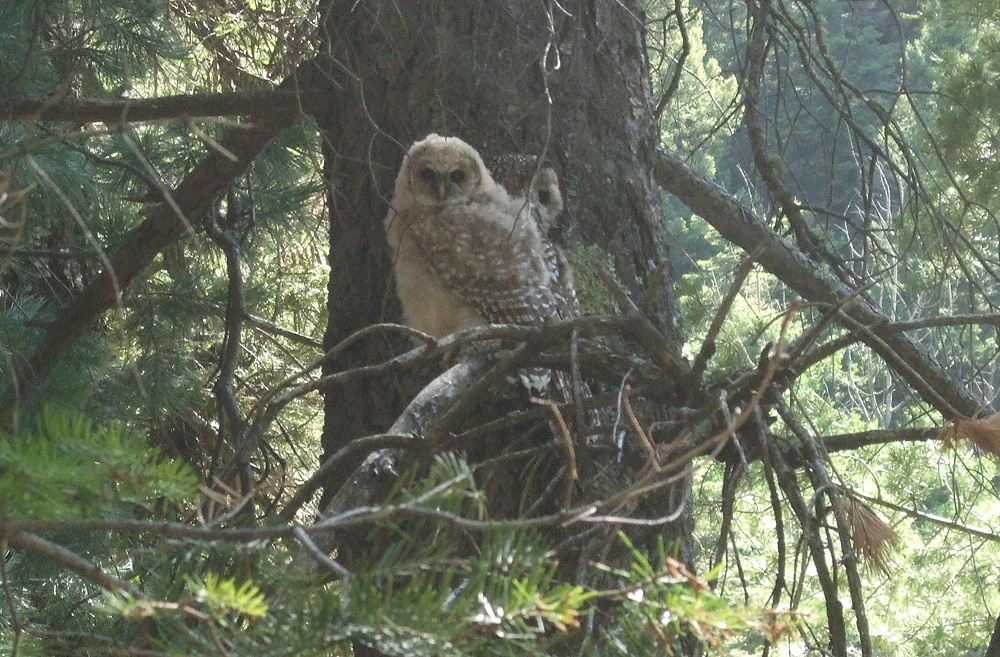 The use of cool, mesic nest sites in this relatively cool environment does not appear adaptive in reducing energy use, but may be adaptive in reducing water requirements for nestlings. Nestlings are restricted to the nest during the hottest and driest part of the year, cannot move to surface water sources, and therefore must obtain all of their water from prey. Predicted increases in temperature through 2099 would result in reductions in energy use by Mexican Spotted Owls, but increased water use. As nesting environments become warmer and drier in future climates, nestlings may experience greater water stress, and could ultimately be pushed beyond physiological thresholds for survival. Because these types of climate change effects are likely to be apparent first in lower and warmer habitats occupied by Spotted Owls, we recommend monitoring of occupancy and reproduction in such areas to provide an early warning system for climate change effects. Our results also support the current management emphasis on retaining and developing patches of closed canopy older forest in cool, mesic sites. These sites will provide microrefugia buffering owl nesting habitat from the detrimental effects of warming temperatures in an era of increasing temperatures and aridity.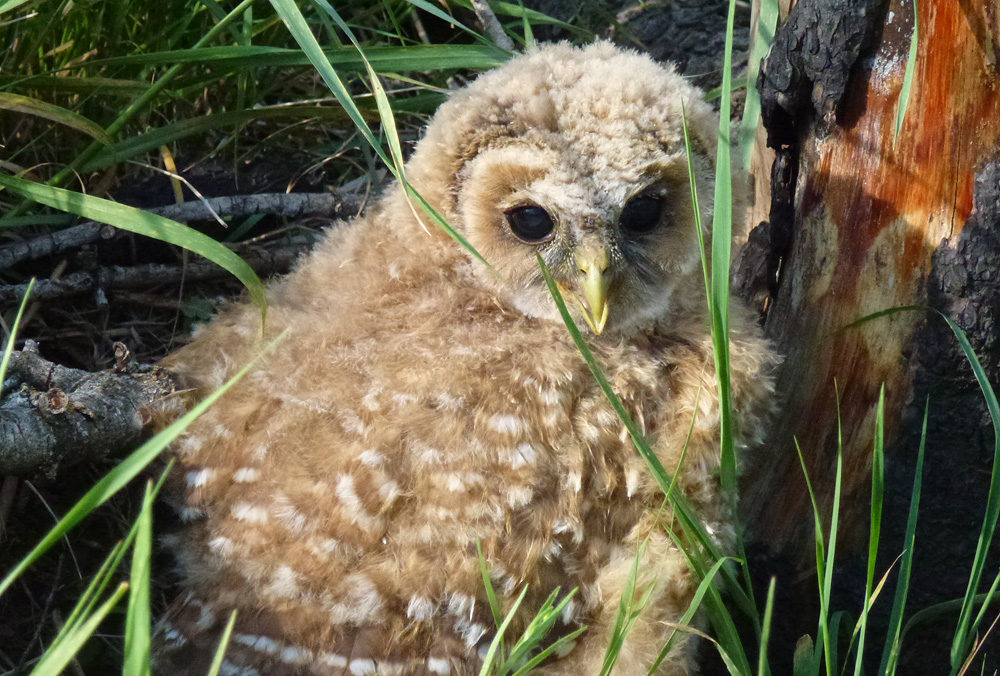 The research was recently published in the Journal of Field Ornithology:
Ganey, J.L., Ward, J.P., Jr., Rawlinson, T.A., Kyle, S.C. and Jonnes, R.S. (2020), Annual climate in Mexican Spotted Owl habitat in the Sacramento Mountains, New Mexico: implications for responding to climate change. Journal of Field Ornithology 91:225-240. doi:10.1111/jofo.12337
Guest post by:
Joseph L. Ganey, PhD
Research Wildlife Biologist
Rocky Mountain Research Station
Flagstaff, Arizona, USA
In the hot seat: Mexican Spotted Owl habitat could dry up in the face of climate change