We are currently in La Pampa Province, Argentina monitoring nests, catching, measuring and deploying geolocators on Fork-tailed Flycatchers and Vermillion Flycatchers. Field crew members are Jose Sarasola, Miguel Santillan, Joaquin Cereghetti (Universidad Nacional de La Pampa), Valentina Gomez (Universidad de los Andes), and Alex Jahn (Universidade Estadual Paulista).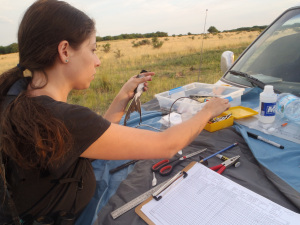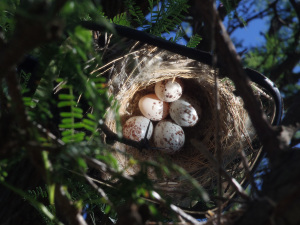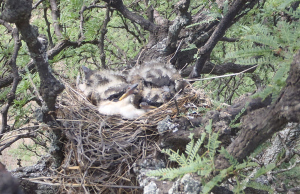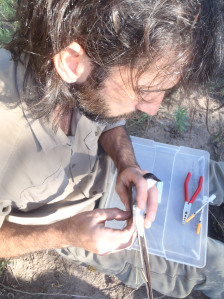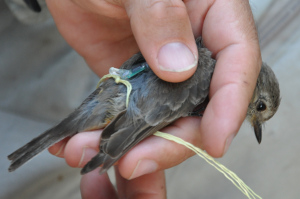 Flycatchers here nest primarily in Calden trees (Prosopis caldenia), laying 2-4 eggs from November to January before migrating north for the austral winter. To date, little information exists on where flycatchers that nest in La Pampa spend the winter, whether they overwinter in the same regions as other breeding populations from Argentina (migratory connectivity) or how they differ genetically from resident flycatchers in northern South America (the basis of Valentina Gomez's thesis project).
One interesting result of research here so far is that Shiny Cowbirds (Molothrus badius) appear to parasitize flycatcher nests found along roads at a much greater rate than those away from roads and within a matrix of grassland and Calden forest.