There are many that I like, but this one is mine: A single resource predicts territory occupancy in a population of Peruvian Plantcutters
Habitat selection is the process in which organisms choose and avoid features of the environment, ultimately defining where they live. Therefore, habitat selection assessments can be especially useful to inform conservation management about the requirements of threatened species. It is important, however, to be aware that these may vary considerably over time (e.g. seasons) and space (micro- to macro-habitat). In order to avoid inaccurate or misleading conclusions, researchers should not simply extrapolate inferences among spatiotemporal scales and should instead scrutinize how selection varies at these different scales. For example, imagine a species that eats grass throughout the seasons but also depends on cavities to survive harsh winter conditions. Conservation efforts could fail if they exclusively rely on studies conducted at broad landscape scales or during summer, because these may only detect grasslands as important habitat. With this consideration in mind, we investigated how habitat selection by threatened Peruvian Plantcutters varies at different spatiotemporal scales at one of their largest remaining populations. Our exciting findings were just published in The Journal of Field Ornithology!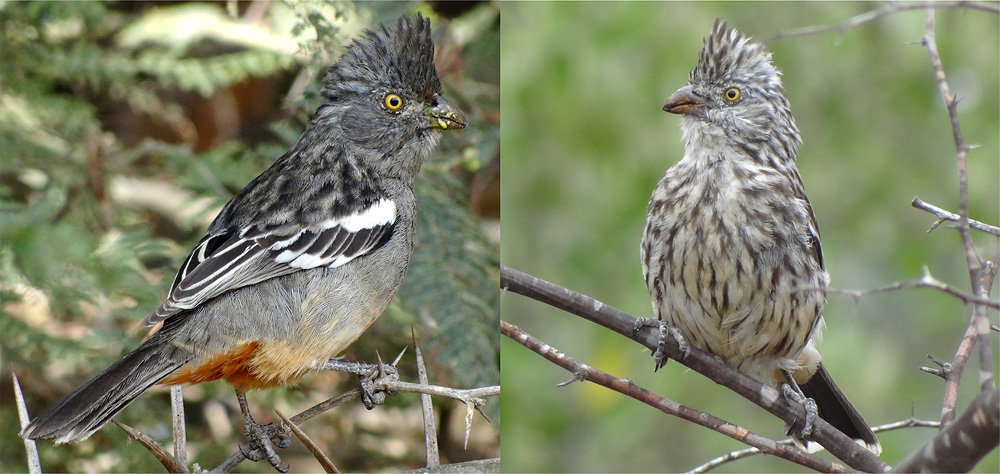 Peruvian Plantcutters (Phytotoma raimondii) are among the smallest strictly herbivorous birds, foraging mostly on leaves, as well as fruits and flowers. Despite having a diverse diet comprising of at least 21 species of plants, we found that these birds seem to prefer just three types of plants within Peru's protected area 'Pómac Forest Historical Sanctuary'. Within their territories, these plants include mesquite trees Prosopis spp., Grabowskia boerhaaviaefolia shrubs, and Colicodendron scabridum trees. The first two were year-round food resources, providing leaves, fruits and flowers, while from C. scabridum trees plantcutters only consumed flowers during the non-breeding season. At a higher spatial scale (i.e. among territories), territory occupancy was only explained by a single resource, G. boerhaaviaefolia―a main source of food and nest material.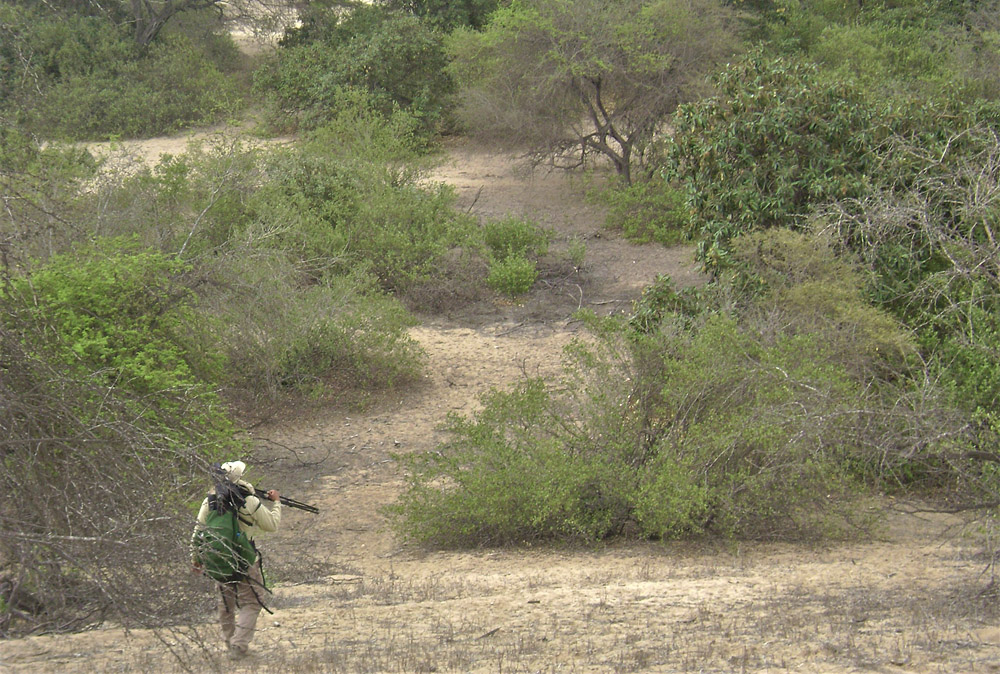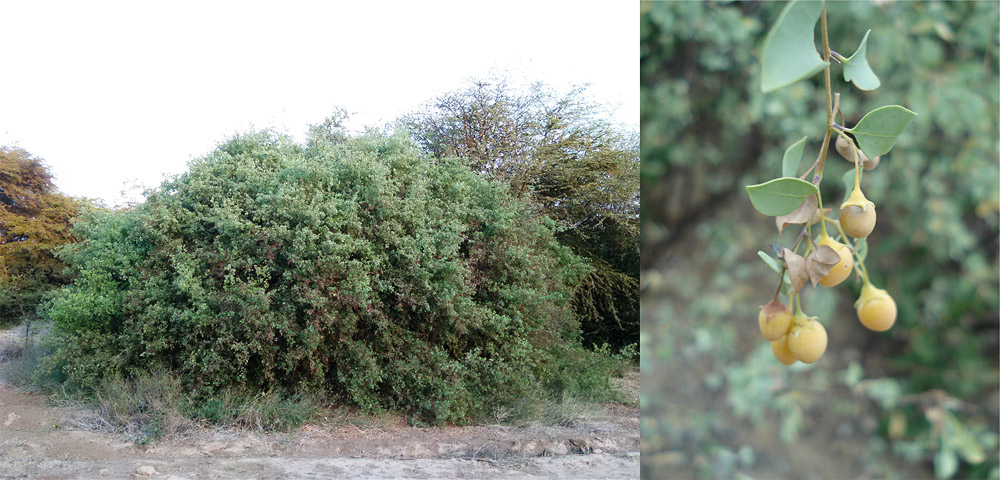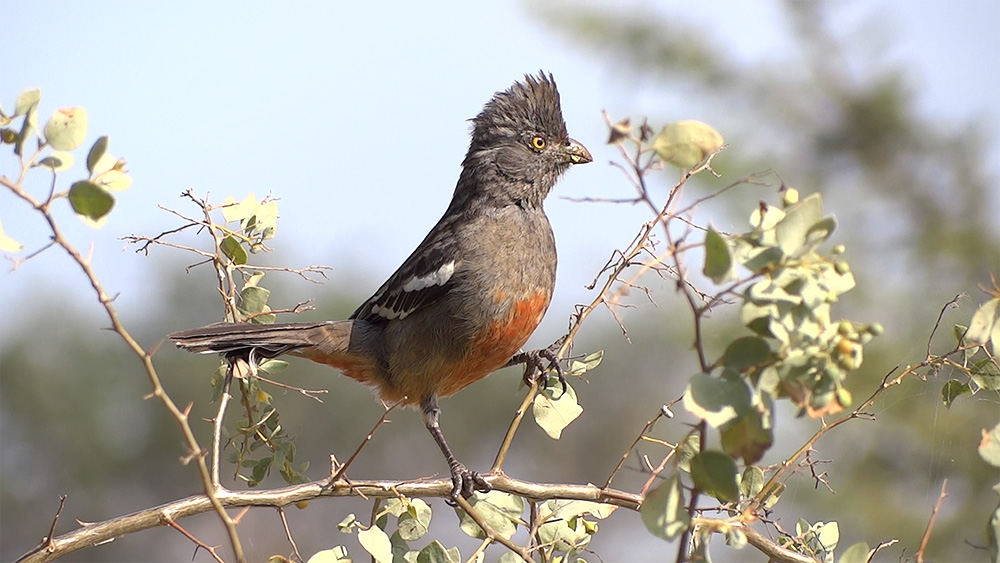 The strong dependence on G. boerhaaviaefolia seems to be linked to reproduction. During a bad year, we witnessed the abandonment of nests when G. boerhaaviaefolia shrubs, unlike any other resource, were severely affected and lost most of their leaves. This shrub is common among most Peruvian Plantcutter populations but rare elsewhere. The only known exception occurs with one population which is void of G. boerhaaviaefolia shrubs and instead Scutia spicata shrubs play a similar role as the main source of food and nest material.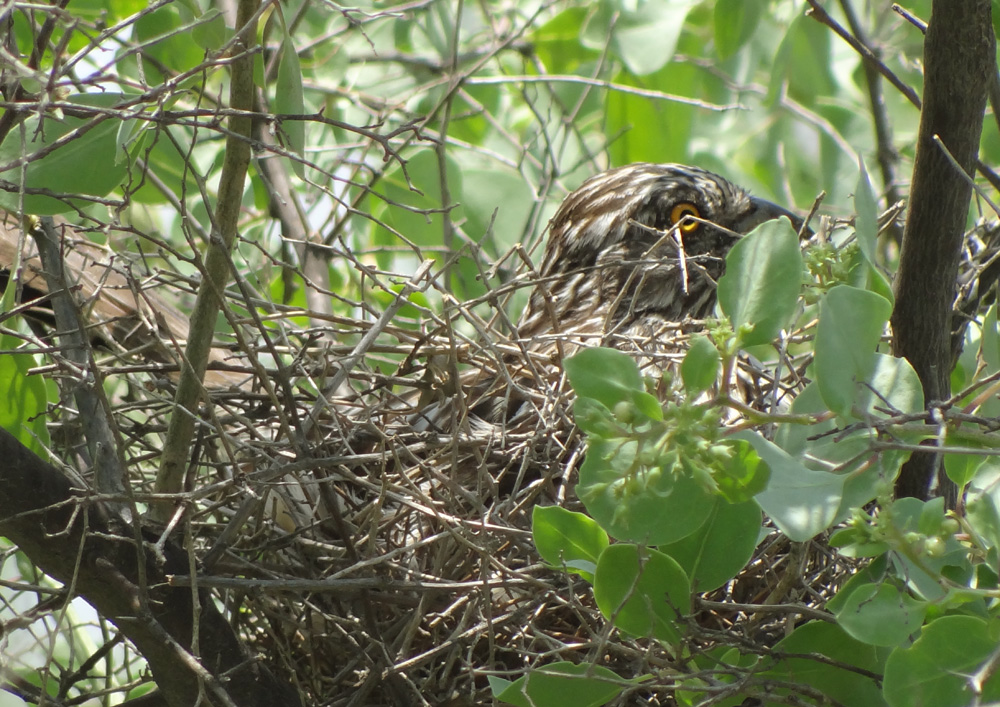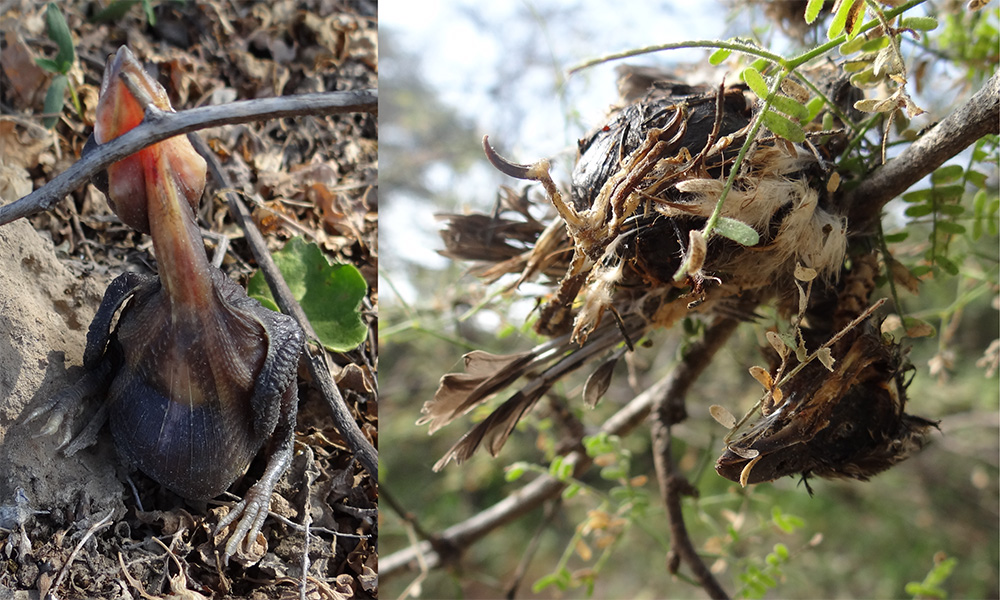 Our results were partly in contrast with a study conducted at a broader spatial scale in which, in addition to G. boerhaaviaefolia, the presence of mesquite trees also explained the occurrence of Peruvian Plantcutters across populations. An explanation for this inconsistency across scales could be that mesquite trees may provide a particular key role in guaranteeing individual dispersal and connectivity among populations. While mesquite trees do not explain territory occupancy, they are important and widely distributed year-round food resources for Peruvian Plantcutters. Our study highlights the importance of the conservation of G. boerhaaviaefolia shrubs and calls attention to the potential role of mesquite trees in maintaining functional connectivity.
Peruvian Plantcutters provide a clear example of the importance of assessing habitat selection at multiple scales and why drawing conclusions holistically is so important. Simply scaling up or down selection patterns across scales should be avoided, even when involving specialist species.
Our project was only possible due to a seed grant from the Association of Field Ornithologists (Skutch Award) and some of our field equipment was directly provided or funded by Idea Wild and the American Birding Association (Birders' Exchange program). We are extremely grateful for their support.
This research was recently published in the Journal of Field Ornithology:
Nolazco, S., and A. M. Sánchez. 2020. A single species of plant predicts territory occupancy in a population of Peruvian Plantcutters. Journal of Field Ornithology. https://doi.org/10.1111/jofo.12349
Linked papers:
Atauchi, P. J., A. T. Peterson, and J. Flanagan. 2018. Species distribution models for Peruvian Plantcutter improve with consideration of biotic interactions. Journal of Avian Biology. https://doi.org/10.1111/jav.01617
Nolazco, S., and A. M. Sánchez. 2018. Flexibility in resource selection for foraging and nest construction in Peruvian Plantcutters (Phytotoma raimondii). Wilson Journal of Ornithology. https://doi.org/10.1676/16-228.1.
Nolazco, S., and J. J. Roper. 2014. The challenge of estimating population trends in the endangered Peruvian Plantcutter (Phytotoma raimondii) and implications for conservation. Ornitología Neotropical 25: 125–134.
Guest post by:
Sergio Nolazco, MSc
PhD Candidate
Monash University
School of Biological Sciences
There are many that I like, but this one is mine: A single resource predicts territory occupancy in a population of Peruvian Plantcutters