Warblers are what they eat: Distinctive morphologies influence dietary variation among coexisting species
Thinking about dietary specialization in birds may elicit images of raptors carrying animals in their sharp, curved beaks or shorebirds using their long, slender bills to probe for invertebrates. However, dietary adaptations can be subtler. The saying "you are what you eat" has long been assumed to apply to many animal species, and birds in particular, in the sense that form, or body shape, is associated with function, or the ability to capture and eat particular foods. We delved deeper into this pattern, finding that not only are the two closely linked in New World wood warblers (Parulidae), but also the chief external morphological variations in these birds are directly linked to diet in multiple ways. Specifically, the very morphological differences that distinguish coexisting warbler species and resulted from these birds' adaptive radiation correlate with diet.
New World warblers generally have small bodies and short beaks, and many species are primarily insectivorous and sport brightly colored plumage. Aside from their often bright and distinctive plumages, the numerous parulid warblers appear surprisingly similar at first glance, but their subtle differences in external morphology are more important than previously recognized. For example, American Redstarts have flat beaks, long and pointed wings, and long rictal bristles that equip them for aerial flycatching. Meanwhile, Black-and-white Warblers have deep, curved claws that facilitate tree-creeping movements to search for insects in bark.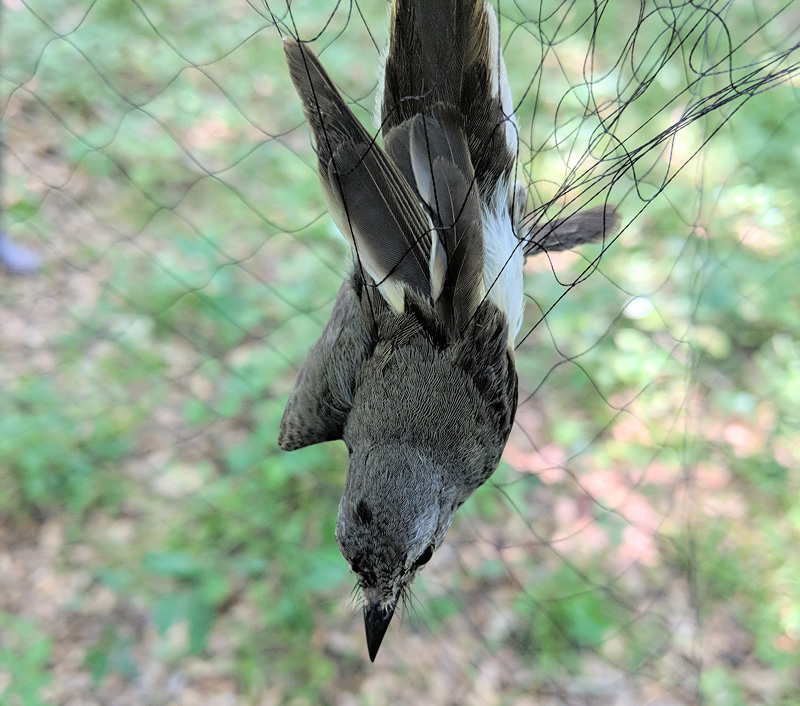 Our study used diverse measurements of beak, tarsi, tail, and wings based on museum study skins to reveal little morphological overlap among warbler species coexisting in both breeding and wintering communities. Our results also supported the well-established relationship between form and function related to feeding, with larger warblers eating larger beetles and orthopterans. A more novel result was that the subtle morphological differences among species were associated with key differences in diet: Warbler species with aerial foraging morphologies consumed proportionately more winged insects.
Diet data are scarce in ornithological studies, which is likely in part because it is easy to use foraging behavior or morphology as surrogates for diet. However, we obtained detailed, quantitative diet data from warbler gut contents by identifying arthropods and arthropod fragments, including heads or partial heads, elytra, mandibles, legs, and wings to either order or family. Our methods bridged ornithological and entomological knowledge to elucidate patterns relevant to interspecific competition and adaptive radiation, i.e., to the ecology and evolution of these birds.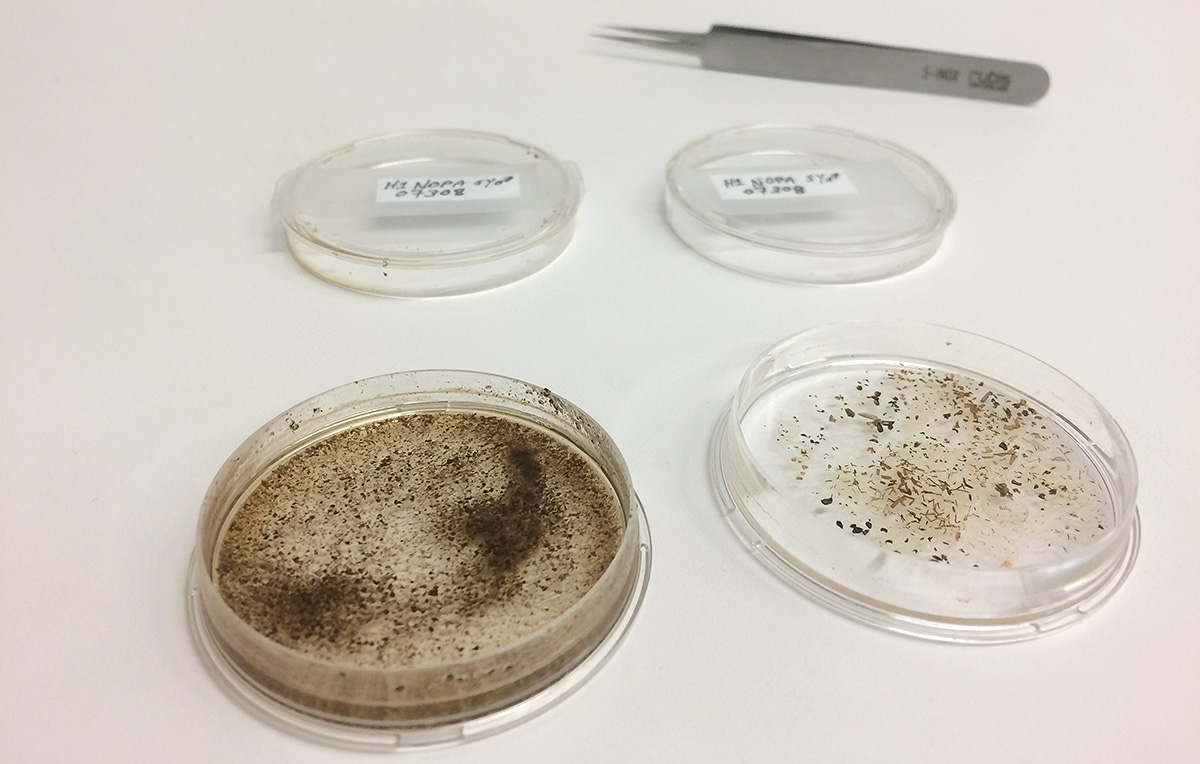 Our results indicate that these migratory warblers' diverse diets are likely important to their coexistence in both breeding and wintering communities. Moreover, our findings suggest that natural selection relevant to foraging efficiency has likely contributed to the morphological variation that characterizes warblers' adaptive radiation, which is one of the most dramatic in North American birds. A key takeaway is that the primary morphological differences in these warblers directly influence their diets, or more simply, they are what they eat.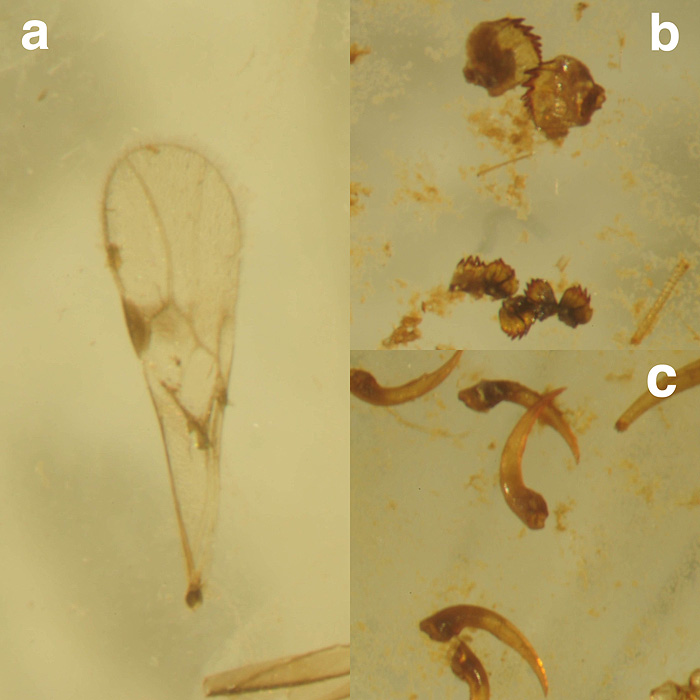 This research was recently published in the Journal of Field Ornithology:
Rosamond, K.M., C.M. Kent, S.C. Hunter, and T.W. Sherry. 2020. Morphological traits influence prey selection by coexisting species of New World warblers (Parulidae). Journal of Field Ornithology https://doi.org/10.1111/jofo.12352.
Guest post by the authors of the new paper in JFO.
Warblers are what they eat: Distinctive morphologies influence dietary variation among coexisting species