Journal of Field Ornithology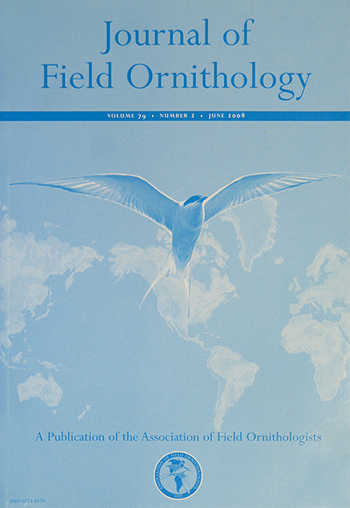 O Journal of Field Ornithology é uma publicação trimestral da Associação de Ornitólogos de Campo (AFO).
O JFO está disponível on-line para todos os membros da AFO. Instruções de acesso são enviadas aos membros no início de cada ano. As instruções também podem ser obtidas entrando em contato com os serviços ao cliente Wiley-Blackwell em: cs-journals@wiley.com
Outras pessoas podem acessar artigos JFO nos seguintes sites:
O JFO recebe artigos originais que enfatizam o estudo descritivo ou experimental de aves em seus habitats naturais. Os artigos que descrevem técnicas ou refinamentos metodológicos devem ter relevância além de uma única espécie ou sistema de estudo. Contribuições do mundo inteiro são bem-vindas , mas devem ser escritas em Inglês. O JFO está especialmente interessado em estudos realizados na região Neotropical e os que envolvem a participação de ornitólogos não-profissionais.
Para submeter um manuscrito, veja as Instruções aos Autores.
Assistência Editorial está disponível aos autores que não possuem o Inglês como sua língua oficial.
Quais artigos do JFO estão recebendo mais atenção? Veja uma lista dos "Top 25″ artigos baixados.