This is a business run by ornithologists, for ornithologists. When you purchase from the AFO at our Avinet Research Supplies online store, you will help support research: Proceeds support research grants for students, avocational researchers, and Latin American ornithologists.
Offered products include a wide variety of mist nets, auxiliary markers, bird bags, calipers, pliers, and much more. Please visit our new online storefront here.
The Association of Field Ornithologists sells only the highest quality mist nets and banding supplies available. Cheaper mist nets can be found elsewhere, but they are of lower quality, and/or are manufactured to supply unethical bird traders. AFO sells nets only for scientific purposes and only to individuals and institutions that are licensed to use them.
For further information, please visit the online storefront where you can find more detailed information regarding permitting, mist net availability, FAQ answers, and more, or contact us directly at:
Telephone: 207-699-4418
Email: orders@avinet.com or avinet@briloon.org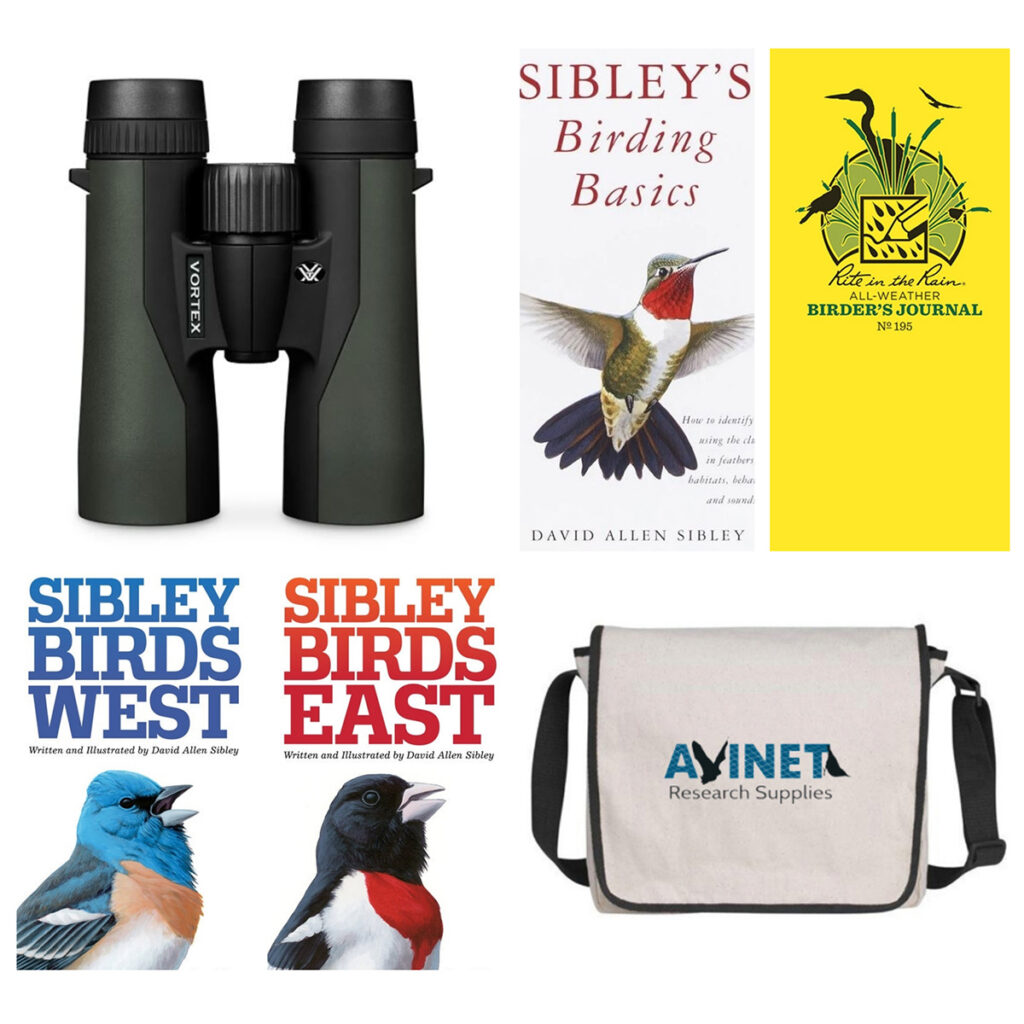 Avinet Beginner's Birdwatching Kit
For Spring 2022, Avinet is excited to offer a beginner's kit for fledglings just getting into birdwatching. This kit provides you with everything you will need in one package — binoculars, field guide, and all the essential knowledge and accessories:
Vortex Optics Crossfire® HD 10×42 Binoculars
Sibley's Birding Basics
Rite in the Rain Polydura Birder's Journal
The Sibley Field Guide to Birds of Western North America or Eastern North America (select one)
An Avinet branded Messenger Bag