Please join us for AFO's 2023 Business Meeting on Monday, May 22nd at 3pm Eastern Time on Zoom. We will provide an update on our Communications and Marketing Specialist position along with voting on nominations to Council positions (See Agenda below). Check out our website for names and biographies of our nominees. Directly following the business meeting we will be drumming up excitement for our Ornithological Congress of the Americas (OCA) in Gramado, Brazil August 1-4, 2023 with the beautiful presentation "Birdwatching in Serra Gaúcha." Gramado is one of the main cities in the Serra Gaúcha and this presentation will introduce the charismatic bird life and birding hotspots of the region. Don't miss this exciting event!
You can register for the Business Meeting here: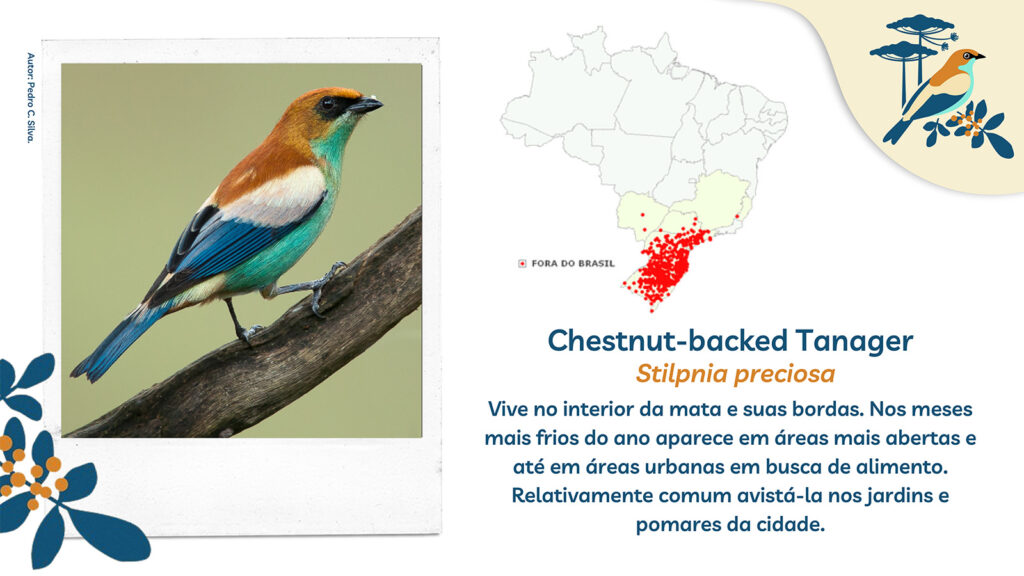 Early Bird registration and the deadline for abstract submission for our OCA is May 15th, so register now. Early bird registration rates are only US$82 for undergrad members, US$106 for graduate student members, US$133 for early professional members, and US$150 for regular AFO members. Seven-day field trips before and after the Congress are now posted and registration is open. Several day-long field trips will be offered on Mon, July 31st and Sat, Aug 5th and registration will open soon. Learn more about the beautiful field trip locations during our "Birdwatching in Serra Gaúcha" presentation on May 22nd. We look forward to seeing you there.
Members Meeting Agenda
Welcome and Confirmation of a Quorum
AFO Membership Report & Acknowledgement of Recently Deceased Members
Update: AFO Communications and Marketing Specialist
Acknowledgement of Outgoing AFO Officers and Councilors
Election of Officers and Councilors
Upcoming Conferences and Meetings & OCA Presentation
Adjourn
"Birdwatching in Serra Gaúcha" presentation
We wish to thank David Aborn for his service to AFO with two terms on council, and to Scott Sutcliffe for serving as AFO's Treasurer since 2016, a period that included multiple international conferences and the growing financial complexities of Avinet Research Supplies!
Nominations Report
The AFO nominations committee recommends the following slate of officers and new/returning councilors. Two councilors that were elected to fill partial terms left opened by early vacancies will begin their first full term. A biography for the single new councilor is below. All individuals accepted the nominations and have agreed to serve if elected.
Slate of officers:
President: Julie Jedlicka
Vice President: Matthew Shumar
Secretary: L. Scott Johnson
Treasurer: Sarah Sargent
Council Class of 2026:
Emily Choy (second term)
Mark Deutschlander
Allyson Jackson (second term)
Jo Peacock (first full term)
Carla Suertegaray Fontana (first full term)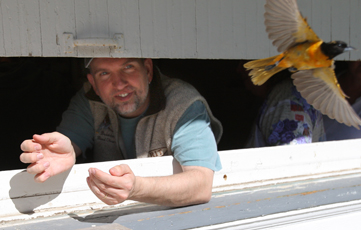 Mark Deutschlander
Dr. Mark Deutschlander is Professor of Biology at Hobart and William Smith Colleges in the Finger Lakes region of New York, where he teaches courses in physiology, behavior, environmental studies, and ornithology. He has also led semester abroad programs to Queensland, AUS, where he taught urban ecology.
Mark's research focuses on migration, particular energetics, orientation, and navigation. He has published numerous papers on magnetic sensing and orientation, and he has worked on a variety of passerine species (Catharus thrushes, parulids, and sparrows) as well as non-avian species, such as the Eastern Red-spotted Newt, salmonids, and Siberian Hamsters. More recently, Mark has expanded his research program into the area of energetics and migration.
Mark is a certified trainer for the North American Banding Council, and he is currently the President of the Braddock Bay Bird Observatory, where he conducts some of his research. Mark is an Associate Editor for the Wilson Journal of Ornithology, a past Past-President (2017-2019) of the Wilson Ornithological Society, and a Fellow of the American Ornithological Society.
Ph.D. (Zoology, Neuroscience minor, and Animal Behavior certificate) Indiana University
B.S. (Biology) SUNY Geneseo